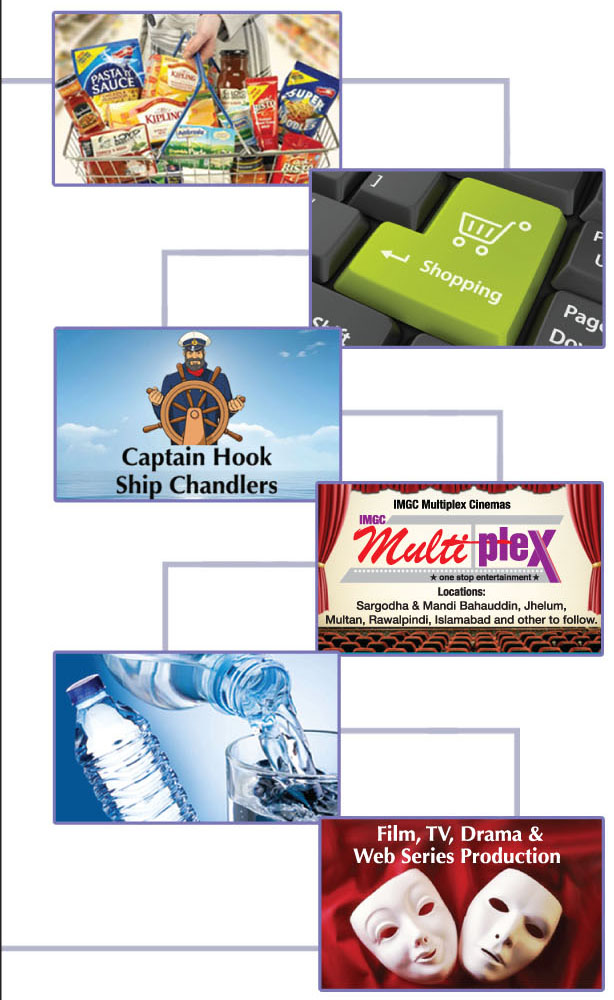 In line with our mission and consequent proven growth record, the IMGC envisions to expand / diversify its portfolio further into the following sectors:
Super/Hyper Market/Online Sales
Group's next major project is to enter into retail business and reach directly to our customers i.e through Super/Hyper market as well as through online sales. Proper launching with international franchises has been planned to be started from Multan very soon and to be replicated/expanded to the other metropolises of the Country.
Beverages
Beverages industry is one of the emerging and fast growing manufacturing business sectors in Pakistan. Group entered into the manufacturing of Fruit Juices, Mineral Water & Carbonated drinks in June 2018 under the plan of strategic diversification. Our vision is to enhance and retain consumers trust based on offering the consistent superior quality drinks to them. We are quite hopeful that, due to our prime emphasis of attracting and retaining customers through quality beverages, by 2019 we would be able to gain most of the Country beverages market.
Multiplexes
A chain of IMGC Multiplexes has been planned throughout the country. The complex will include hyper/supermarkets, branded shops and exclusive entertainment parks for kids.
Film, TV, Drama & Web Series Production
IMGC Entertainment endeavors to break boundaries, experimenting through groundbreaking and innovative ideas and by teaming up, both locally as well as internationally, to achieve and maintain excel in imparting amusements through our entertainment products i.e Film, TV Dramas and Web Series.